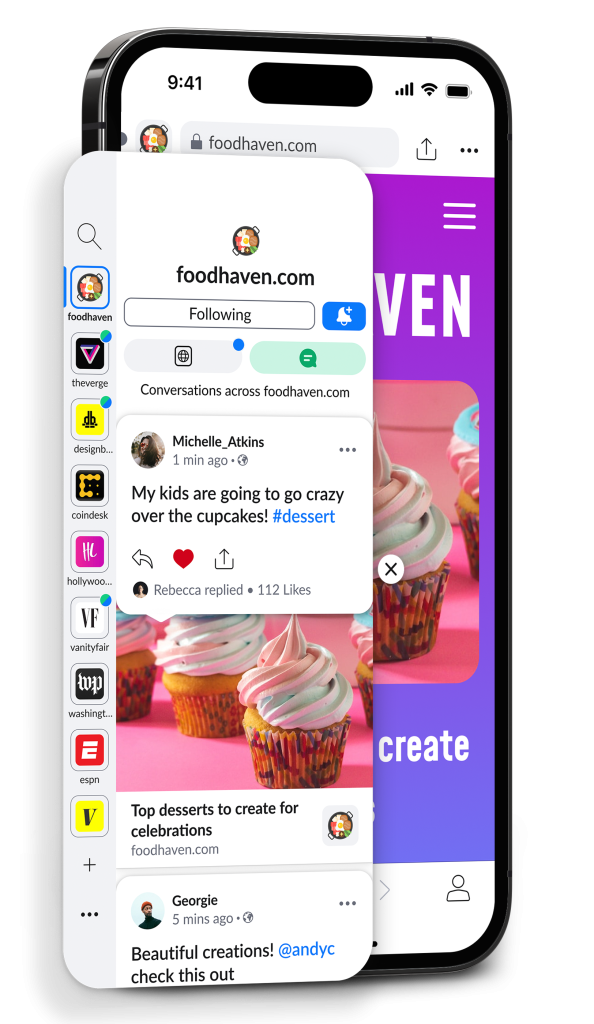 Your new Sitebar is the most convenient way to quickly get back to the sites you follow.
To open your Sitebar, tap the Hvr logo in the top left of the app. All the sites you follow will be down the left-hand side. Tapping on any site logo will allow you to keep up with newly published content and conversations, and easily follow any website you're browsing.
Quickly Get Back to the Sites You Love
We hope you love it!
Please make sure you're using the latest version of Hvr, update here. Share your thoughts with our team by leaving some feedback.
Want to earn more from your content?
If you have a website, sign up as a Hvr Sitepartner in the Hvr app to have your site appear at the top of your follower's SITEBAR list, along with other benefits! Learn more about the Hvr Sitepartner program here.